Double side leaflet design is perfect for professionals who wish to provide a brief detail of their business. Compelling content and images on both the sides of a leaflet give it a more professional look.

Our adept designers study your business; understand your needs and design your leaflet accordingly. We add your content to our design or we can also provide you copywriting service, either way you want. Our double side leaflet is easier to flip and scan making your communications and interactions efficient than ever.
We provide you with appealing leaflet design that not only entices your customers but also settles down somewhere in their memory. This is what compels them to opt for your products or services and thus, helps you increase your clientele.

Whether you want a double side leaflet design for promotion of your products, events or services; we are here to provide you the best.
Our Double Side Leaflet Package Encompasses: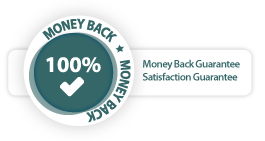 1 Design Concept Of Double Side Leaflet
1 Stock Photo
2 Days Turnaround Time
Unlimited Revisions